EDIT MAIN
---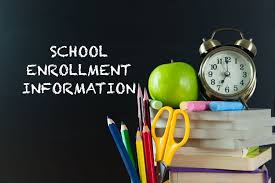 SCHOOL ENROLLMENT
If you are interesting in enrolling your child into Springport Public Schools, please click HERE or you may stop into our Central Office to pick up an enrollment packet.
---

Student/Parent School Documents
---
COMMUNICATION PLAN
Springport Public Schools Communication Plan
---
COMMUNICATION sYSTEM
Springport School District uses Swift Reach Swift K12 as a communication device to communicate with all of our families. If you are not receiving a call to inform you of school closings and other events, please call one of the numbers listed below:

Elementary - 517-857-3465

Middle School -517-857-3445

High School -517-857-3475

Central Office 517-867-7902

or email: michelle.church@springportschools.net If you wish to be REMOVED from our service, you may call or email as listed above.