EDIT MAIN
Springport Middle School
Announcements are updated daily, Monday through Friday,
according to the latest information received in the Middle School Office.
SPRINGPORT MIDDLE SCHOOL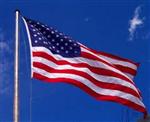 I pledge allegiance to the Flag of the United States of America, and to the Republic, for which it stands, one Nation under God, indivisible, with liberty and justice for all.
---
UPCOMING DATES:
Youth Football & Wrestling Camp for students going into 1st thru 8th grade--June 10th, 11th and 12th. Football will be from 9am to 11am, free lunch will be from 11-12 and wrestling will be from 12-1:30pm. Cost is $45 for one camp or $70 for a combo. Football camp will be at the stadium unless inclement weather then it will be at the HS gym. Wrestling will be at the High School Gym.
Youth Girls Basketball Camp for students entering grades 2nd thru 8th---June 17th, 18th and 19th. Camp will be from 10am until 2pm. Cost is $40 which includes a tshirt.(family rate $25 for each additional girl in the same family). Free lunch will be provided. If registration is after June 13th then a tshirt cannot be guaranteed. Camp will be held in the High School Gym.
Youth Boys Basketball Camp for boys entering grades 1st thru 8th next year---July 15th, 16th, 17th, 18th and 19th. 5th thru 8th grade boys will be from 8:30am to 11:30am and will cost $75. Boys entering grades 1st thru 4th will be from 1pm to 3pm and cost is $50. Camp will be held at the High School Gym. All participants will receive a tshirt if order is in by June 28th.
For any of these forms please stop into the Middle School office to pick up the form.
Students entering 3rd thru 6th grade next year pony football will begin on August 19th from 6pm to 8pm at the practice field located behind the High School Gym. Cost is $75 and you can register by going to the Springport Pony Football Fans facebook page. Flyer is attached to that sheet
7th and 8th grade football will have a preseason camp July 29th, 30th and 31st from 6pm to 8pm at the football field. Camp is not mandatory and there is no fee. Equipment handout will be from 6pm to 7pm and first practice will be August 26th from 6pm to 8pm at the practice field. PHYSICALS are REQUIRED before a player can participate in practice.

Cross Country runners: Run Club will be on Tuesdays and Thursdays beginning June 11th at 8am. Meet behind the Ag department.
HAVE A GREAT SUMMER!!!
SCHOOL BEGINS ON WEDNESDAY AUGUST 21ST FOR A 1/2 DAY!!!

The Middle School office is open from 7am to 3:30pm until June 20, 2019. We will return on August 7th. You may email missy.keeler@springportschools.net or call the office to leave a message and someone will get back to you as soon as possible. Our Central Office will be open year round for immediate assistance, 517-857-3495 between 7am and 3pm.