EDIT MAIN
SPRINGPORT MIDDLE SCHOOL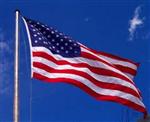 I pledge allegiance to the Flag of the United States of America, and to the Republic, for which it stands, one Nation under God, indivisible, with liberty and justice for all.
---
Mark your calendar!! Springport Middle School will be having a dance and activity night coming up on March 20th from 2:35 to 6:00. There will be a dance, food, games and more! Price of admission is $10. More information to follow.
---
Are you interested in running track? Middle School Track will start on Monday April 6th. More information to come in the following days.
---