EDIT MAIN
SPRINGPORT MIDDLE SCHOOL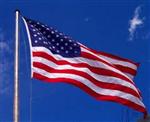 I pledge allegiance to the Flag of the United States of America, and to the Republic, for which it stands, one Nation under God, indivisible, with liberty and justice for all.
---
If you are an 8th grader and want to learn how you could earn a certificate, an Associate's degree or up to 60 transferable credits at little-to-no cost to families you and your parents need to attend an Information Meeting or visit www.jxncec.org. Stop in and pick up a flyer in the office for dates and times of meetings and more information.
---
Students: Are you missing a jacket or sweatshirt? Please check the lost and found table while you are at lunch and see if you have an item there!! We're sure your parents would LOVE for you to bring it home!! With the upcoming weather you need to start dressing for the cold.
---
Just a reminder that there will be NO SCHOOL on Wednesday November 27, Thursday November 28, Friday November 29. Have a great Thanksgiving Vacation!
---