EDIT MAIN
SPRINGPORT MIDDLE SCHOOL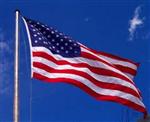 I pledge allegiance to the Flag of the United States of America, and to the Republic, for which it stands, one Nation under God, indivisible, with liberty and justice for all.
---
Winterfest week will be February 3rd thru the 7th. Dress up day will be as follows:
Monday--Lazy Day (Pajamas, Sweatpants, Bedhead, etc)
Tuesday--Blackout/Whiteout Day--you must wear all white or black or a combination of the two
Wednesday--Squad/Twin Day--match with one or more people in your grade level
Thursday--Hawaiian Day--try to look tropical
Friday--Blue and White Day--show your school spirit and go all out in blue and white
Remember you can earn 1/2 point for wearing blue and white any day!!
---
Spartan Elite Socks will be sold before school outside of the offices next week Wednesday, Thursday, and Friday for $15 a pair. They are also available through the concession stand at any home event.
---
Mark your calendar!! Springport Middle School will be having a dance and activity night coming up on March 20th from 2:35 to 6:00. There will be a dance, food, games and more! Price of admission is $10. More information to follow.
---