EDIT MAIN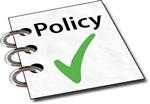 EMPLOYEE POLICIES
Click on headings for information
(Drug Free Work Place, Information on Toxic Hazards, Non-Discrimination)
(For questions see Central Office, FMLA is subject to change according to State Laws)
This link is used to access all your retirement information.
Reminder of Criminal Records
Recent laws passed require you to self report yourself when you have been arraigned/charged with a crime. Falure to do so within 3 business days will make you guilty of an additional crime.
Changes with the State of Michigan have created the necessity of the following link. Please chick it out before you begin working on your next re-cretification.