HOMECOMING ACTIVITIES: Parade Friday, Sept. 23 at6 pm Floats line-up at the Springport Elevator at 5 pm and all other parade entries at 5:20 pm Football Kick off at 7pm vs. Jonesville Homecoming festivies & announcment of King & Queen during half time Dance: High School Students Only Saturday, Sept. 24, 8 pm to 11 pm $5 per person at the door Semi-formal attire GO BLUE!! GO SPARTANS!!

We were able to locate some youth size shirts!! If you are the kind fella who came in this afternoon for youth sizes...... come on back!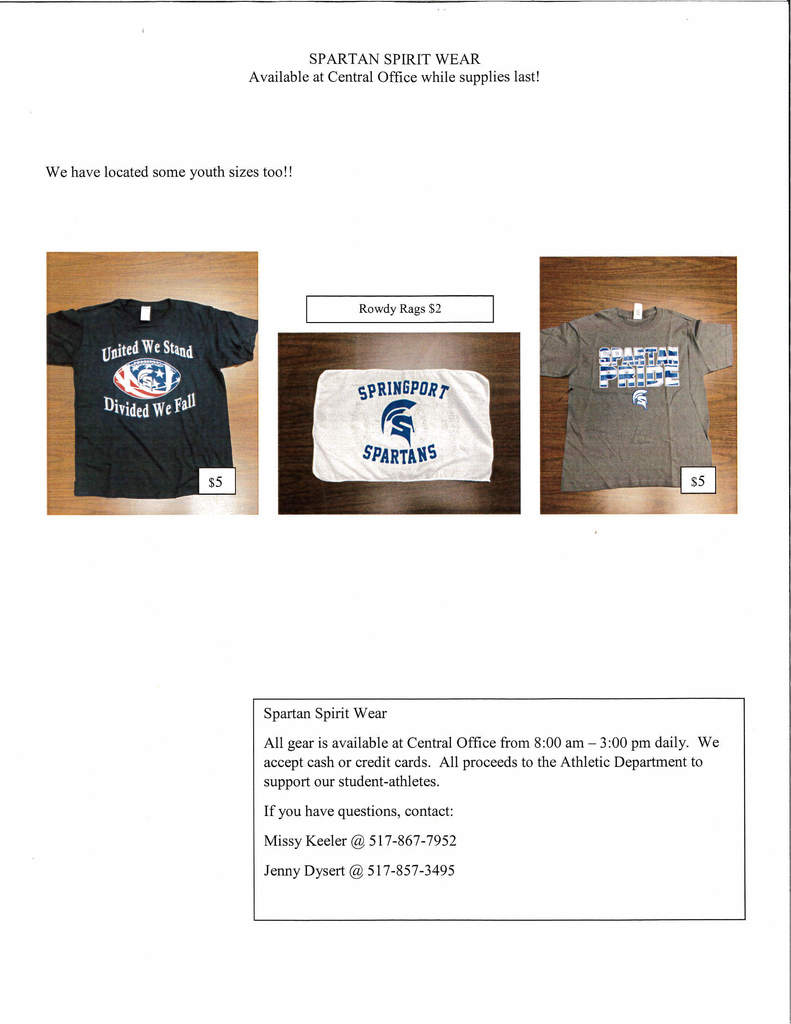 .............wait, we have more Spirit Wear available for you!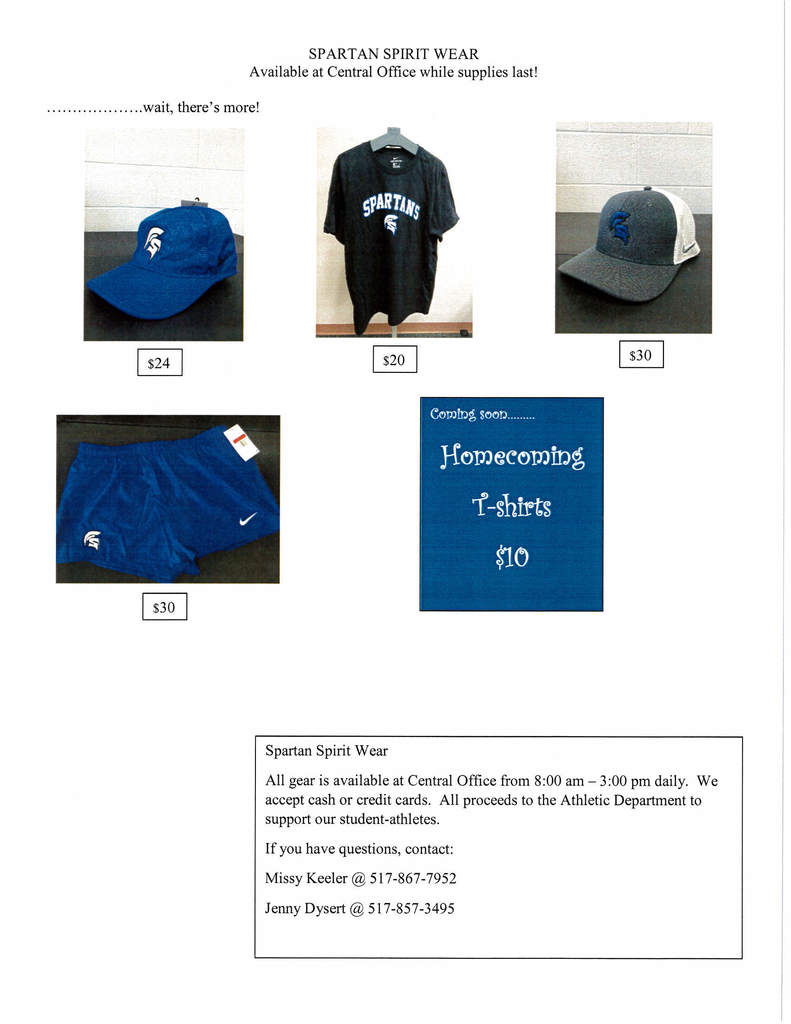 Spartan Spirit Wear is for sale in Central Office. We accept cash, credit or debt. Go BLUE!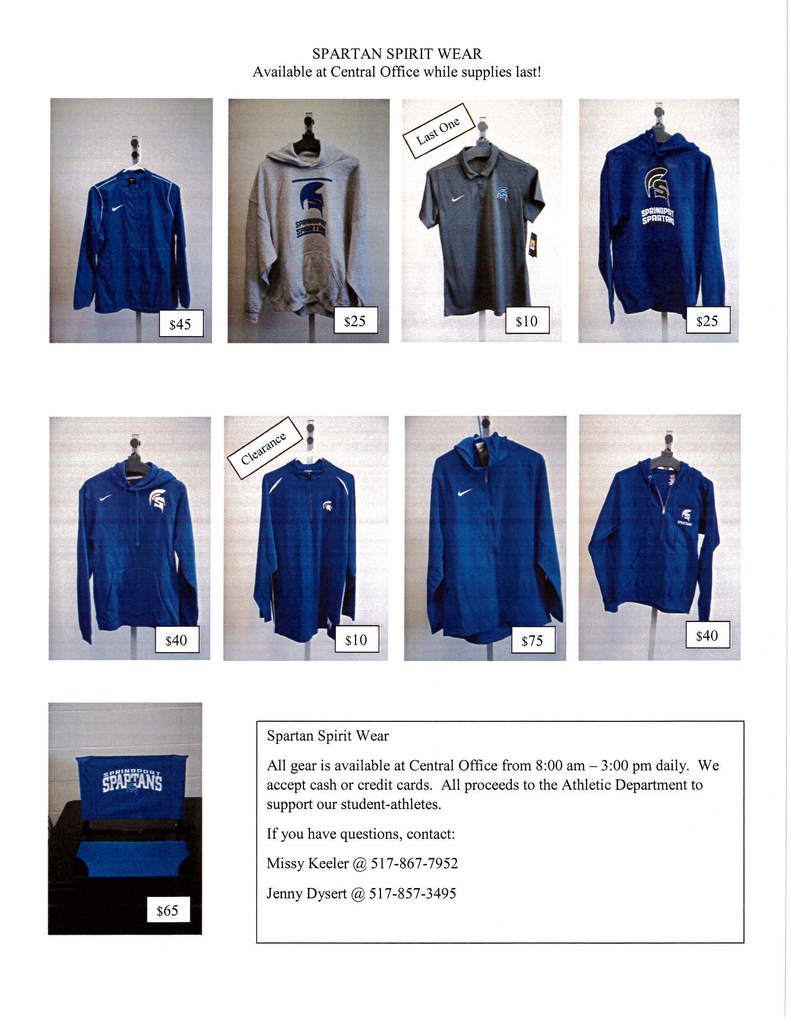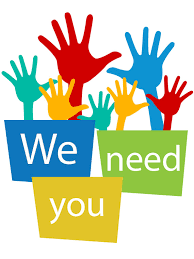 Good morning Springport friends and families! Don't forget to use the perimeter drop off route for your students this morning! The back lot of the elementary school.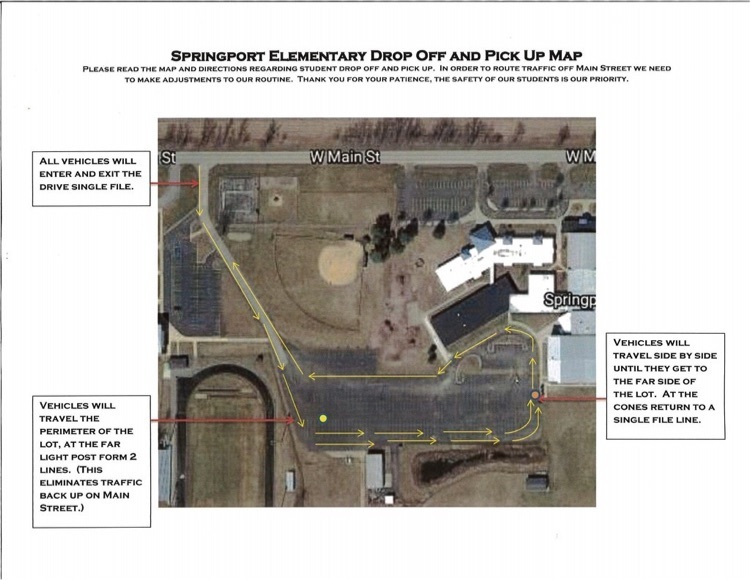 Correction!!! The first day of school is Wednesday, August 24, 2022!!! It is a half day!! We have the community gathering and open houses Monday, August 22, 2022! Sorry for the confusion!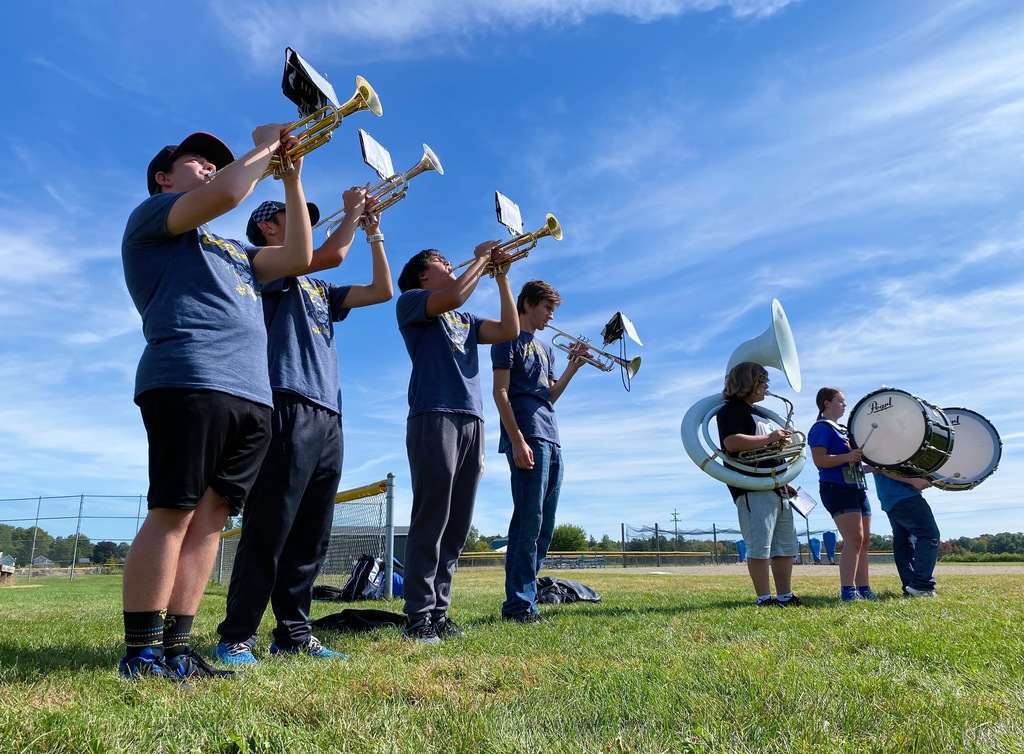 If you have cruised by the school you may have noticed sections of the concrete and asphalt are being torn up and replaced! We are pleased that the drive to the back lot will be completely repaved and many sidewalks will be replaced. We appreciate your patience!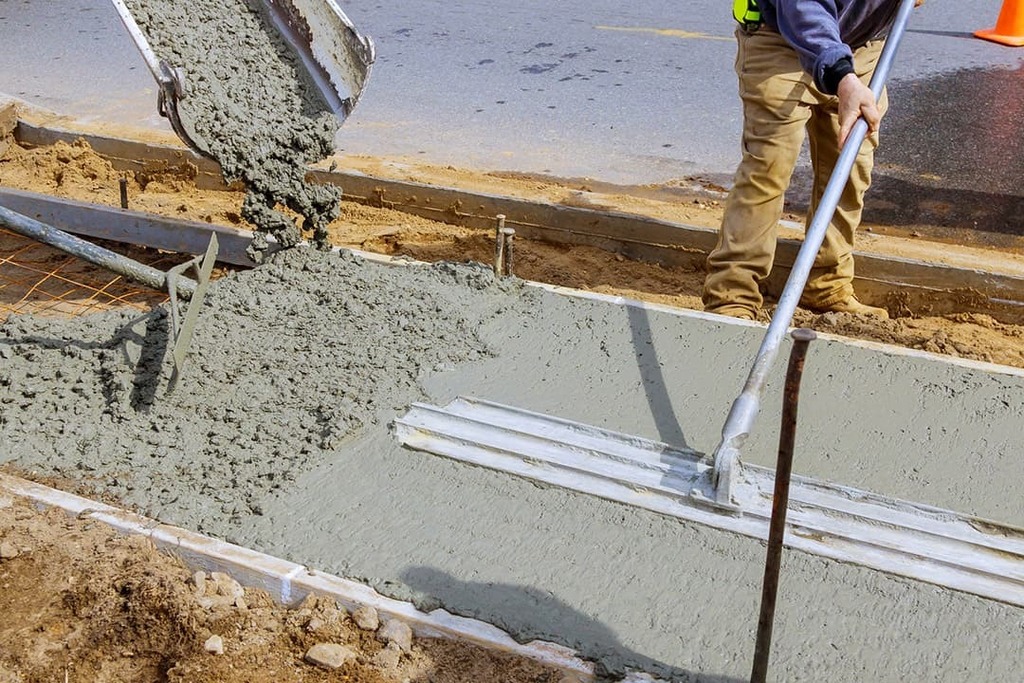 Good morning! Many families have been asking about the dress code for the 22-23 school year. In order to simplify things, the administrators worked together to align the MS and HS expectations. Go Blue!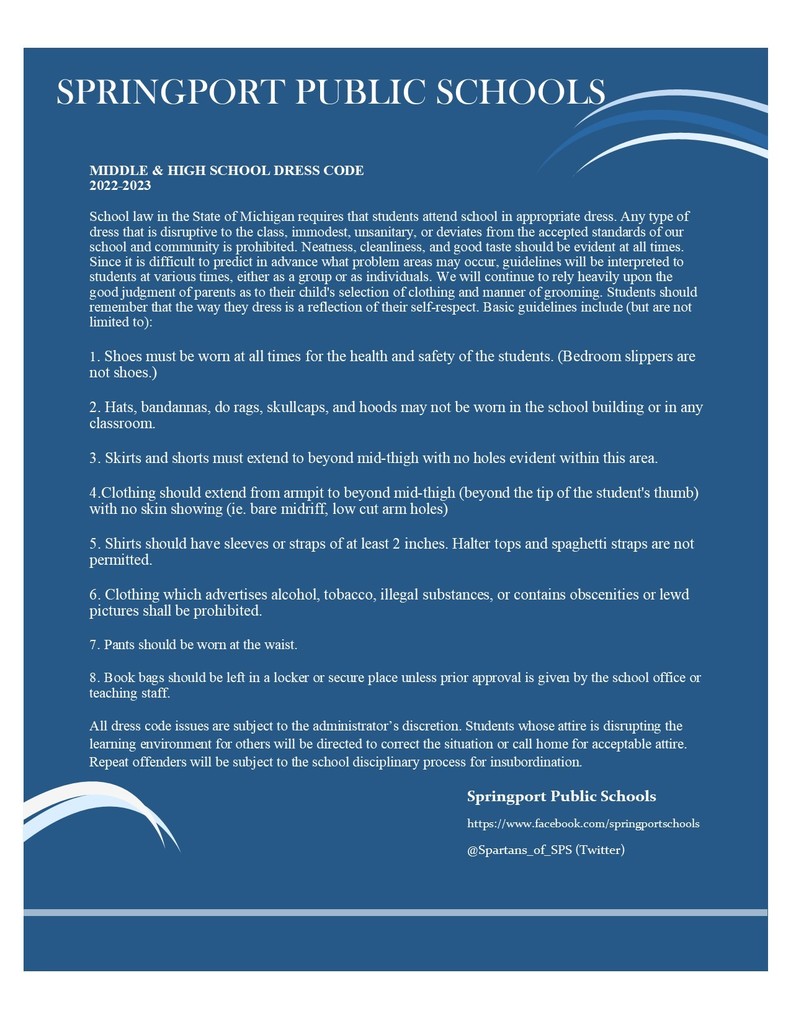 Good morning! Construction will start on the entry to the drive of the back lot today. We appreciate your patience as we work toward our improvements. Have a great day!

Springport Elementary School is hiring!! We are looking for teachers, a behavior interventionist, playground supervisor and lunchroom supervisor. If you are interested, contact Central Office for more details.

Good Morning, In addition to the meals we are serving on campus, parents can pick up free 7 day meal bags for their students. Distribution is from 5:00pm-6:00pm every Friday at Springport Elementary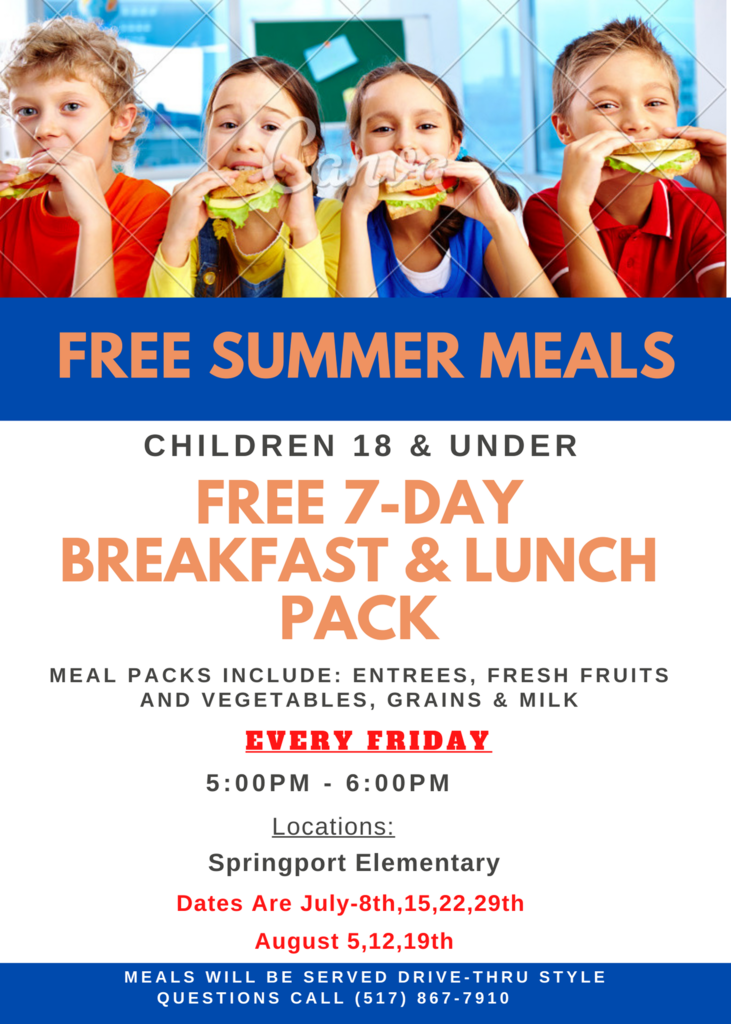 Central Office will be closed July 1-10. We will check our email on occasion and will try to return messages as we are able. Dr. Robinson can be reached at:
Christie.Robinson@springportschools.net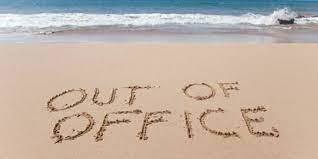 Meet Up and Eat Up!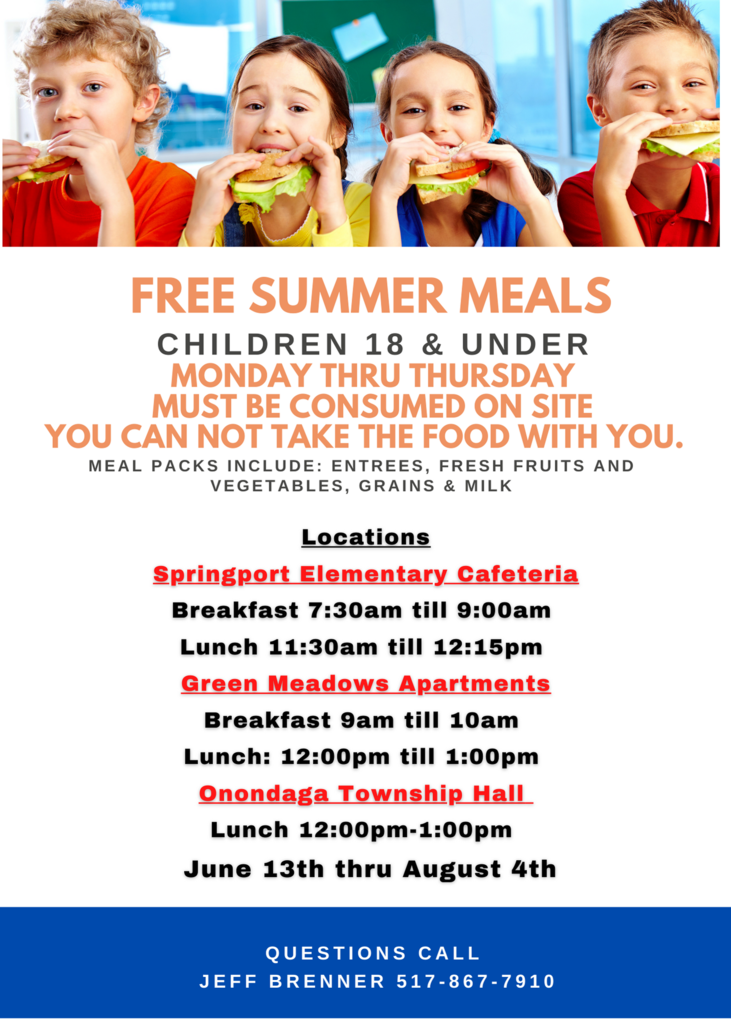 We will have paving and concrete projects throughout the summer! Please follow the restricted areas as they are posted on campus. ~Thank you!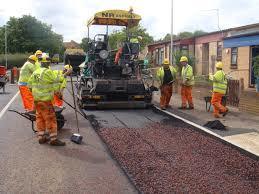 Good afternoon! We would like to invite you to join the Athletic Boosters' Club! If you are interested in this volunteer opportunity please visit this link:
https://forms.gle/BV1auuDStoNggLxt6
Have a great day! Dr. Christie Robinson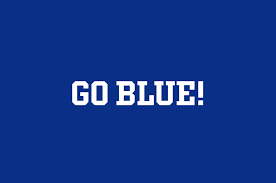 Good afternoon Springport friends and families! We wanted to let you know we are required to complete a certain number of drills over the course of the school year. We have been hesitant to practice our safety drills in fear it may upset some of our students. However, we must complete them as mandated. Please take time to chat with your student about safety drills and how important they are. Staff will talk with students prior to the drill to reassure we are just practicing. Thank you for your ongoing support! Dr. Robinson