A great day to be a Spartan! Xcel Staffing, Marshall held a coloring contest between the Kindergarten classrooms. Each student was given the opportunity to color a page provided by Xcel Staffing. The top two coloring pages from each class were posted on Xcel Staffing's facebook page where votes were cast for the best colored page. When the votes were counted, the winner of the contest was Alec Bryant! Xcel Staffing staff members came in on Friday, October 7th to announce the winner. Alec received a Halloween basket full of treats and Ms. Ames' class was presented with a $250 gift card to spend in their classroom! Ms. Ames' class celebrated with donuts and cider provided by Xcel Staffing. Thank you Excel Staffing for supporting Springport Elementary!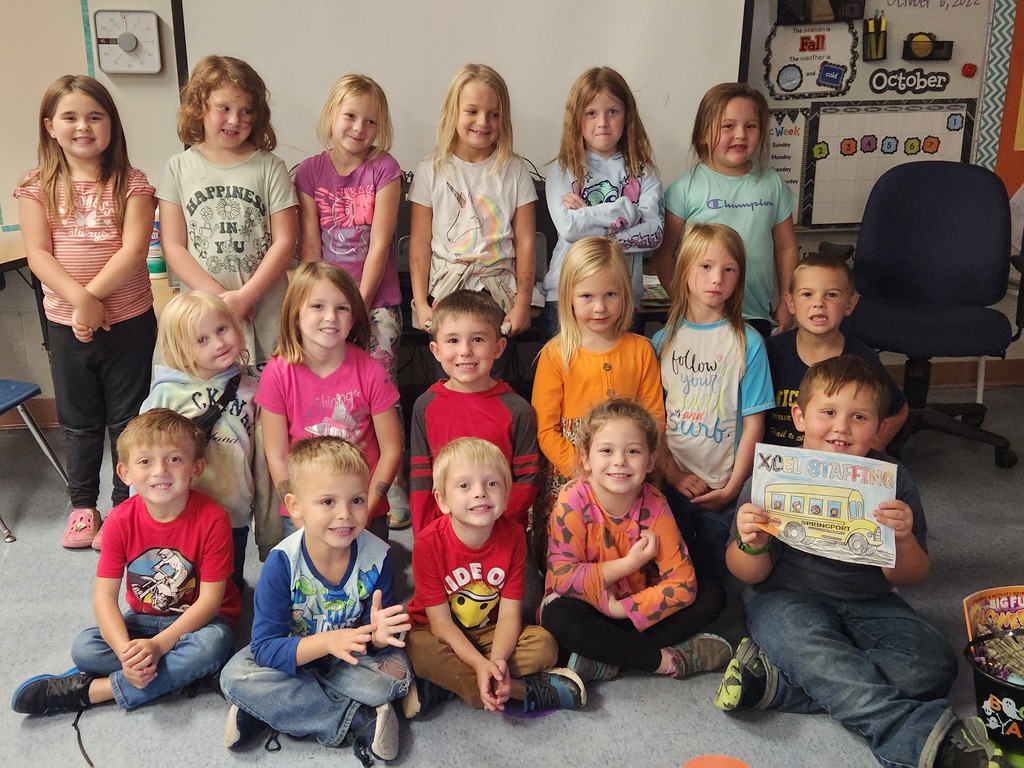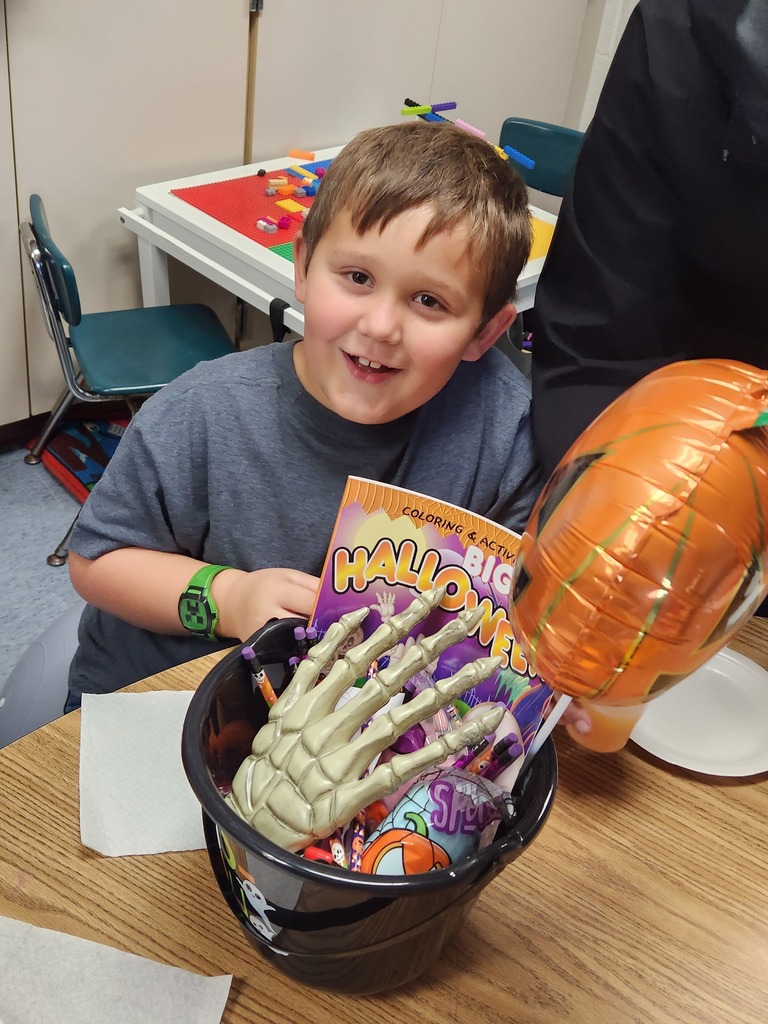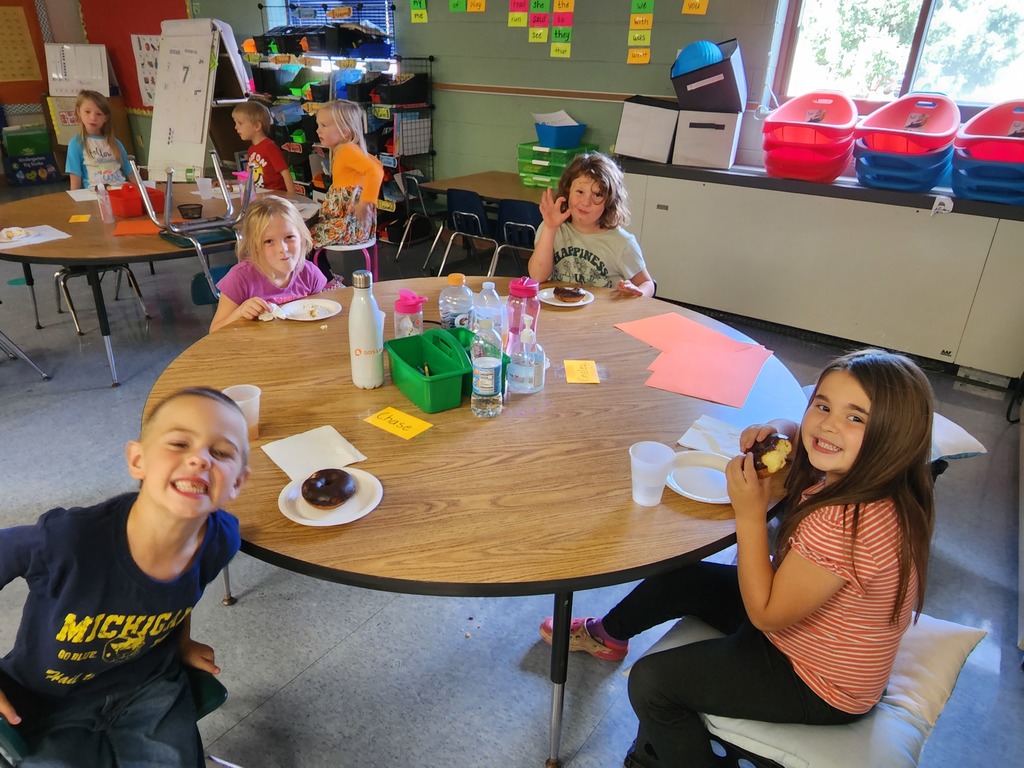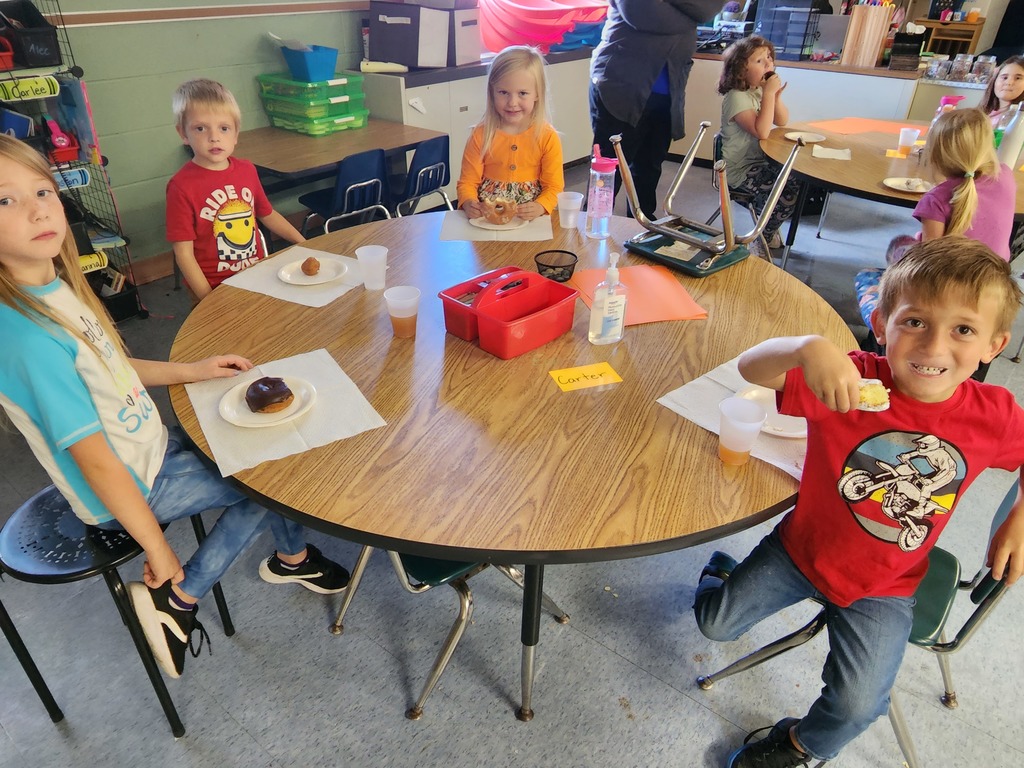 Good morning! We appreciate you transporting your kiddos over these past few weeks. A few things we have noticed. The dismissal time does not change for our students, all students will be release at the final bell of the day. The pick up route in the back of the ES is for the safety and security of both staff and students. If you are picking up your student(s) please follow the pick up rules. Students will be sent to the pick up area and called at their appropriate times. We appreciate your help!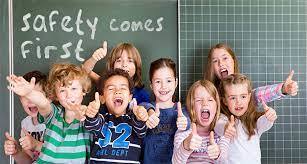 Good morning! Yesterday you may have heard we had a fire alarm and lock down take place. We wanted to let you know the event was caused by a fire alarm being pulled in the MS and a staff member reacting to the situation as a lock down. All alarms were false. Have a great day!

We were able to locate some youth size shirts!! If you are the kind fella who came in this afternoon for youth sizes...... come on back!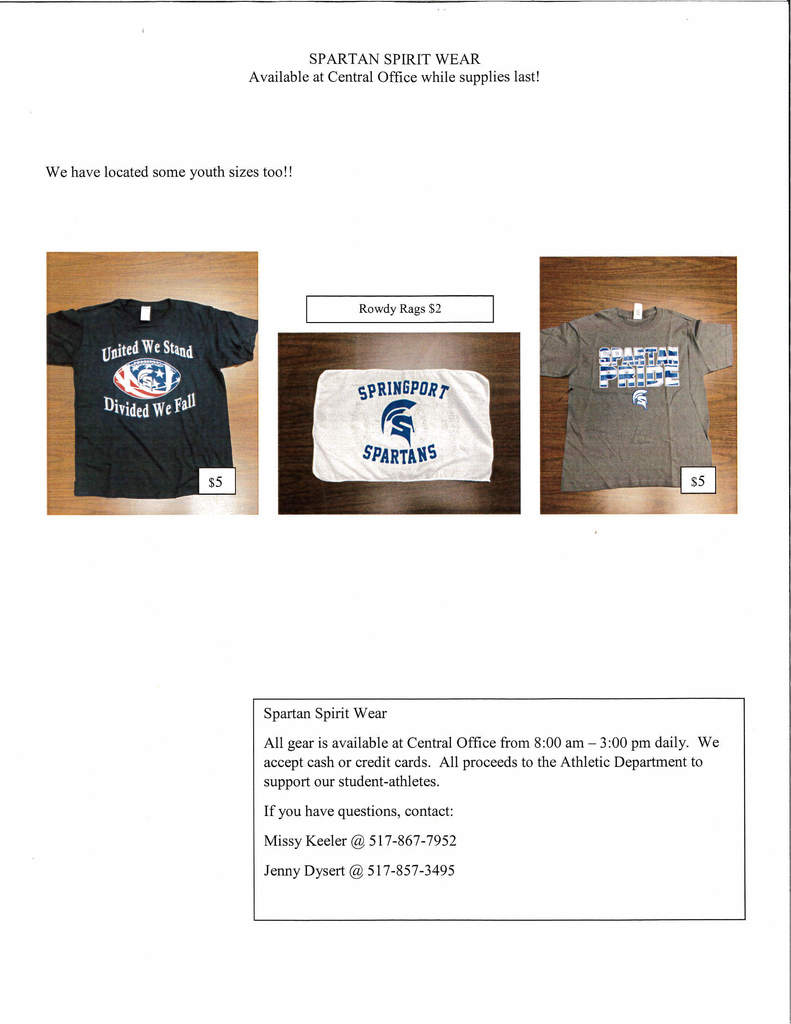 .............wait, we have more Spirit Wear available for you!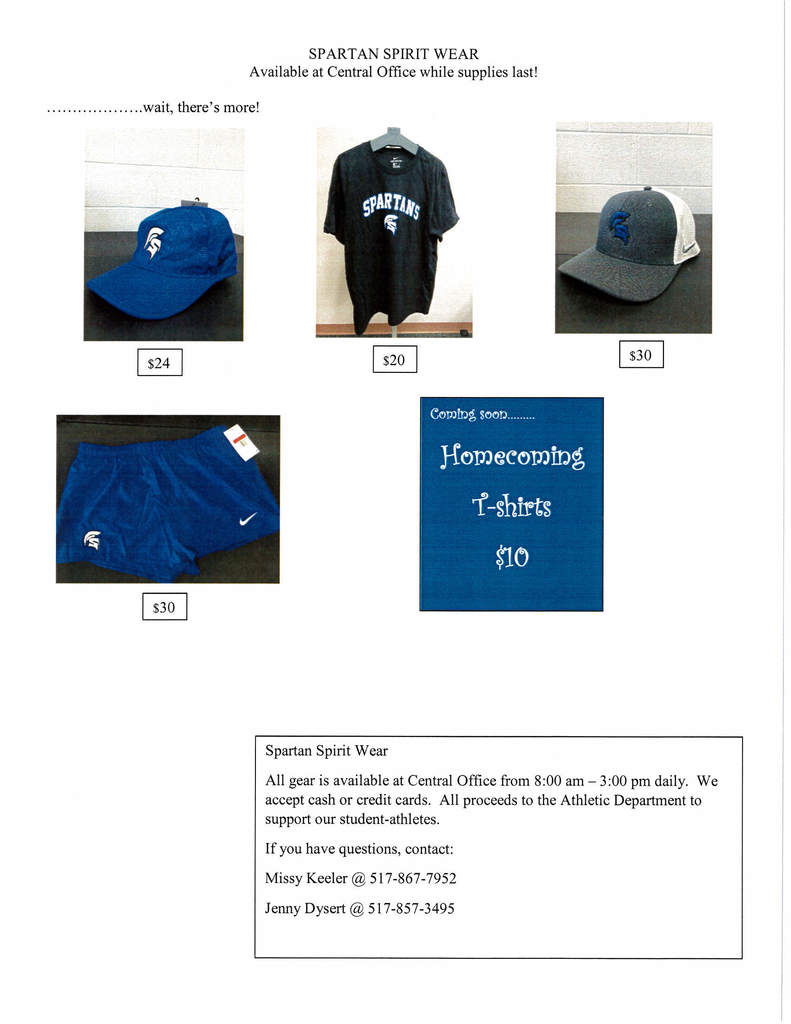 Spartan Spirit Wear is for sale in Central Office. We accept cash, credit or debt. Go BLUE!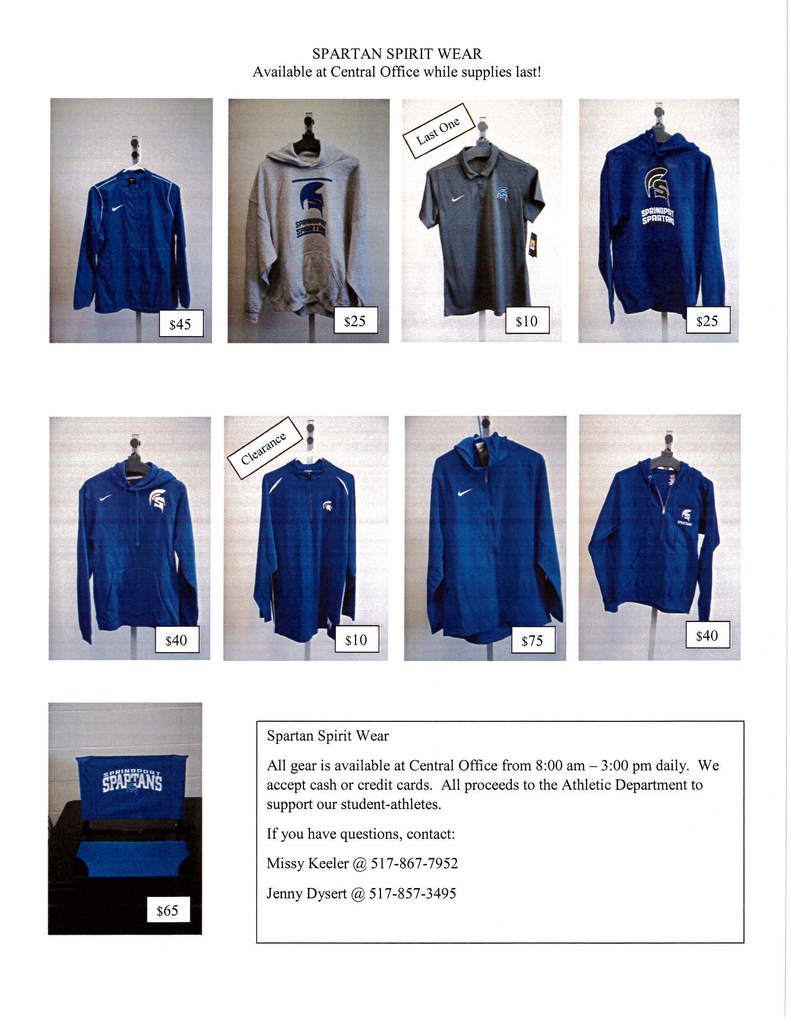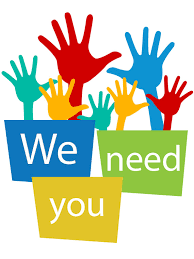 Good morning Springport friends and families! Don't forget to use the perimeter drop off route for your students this morning! The back lot of the elementary school.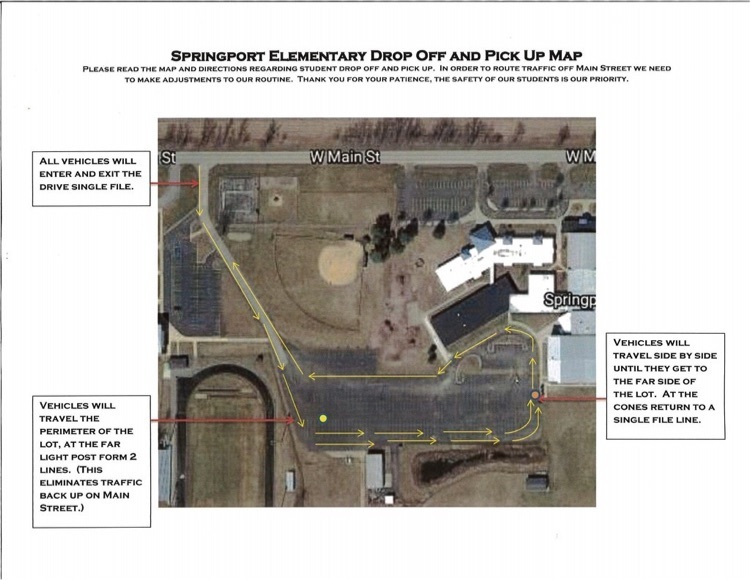 Correction!!! The first day of school is Wednesday, August 24, 2022!!! It is a half day!! We have the community gathering and open houses Monday, August 22, 2022! Sorry for the confusion!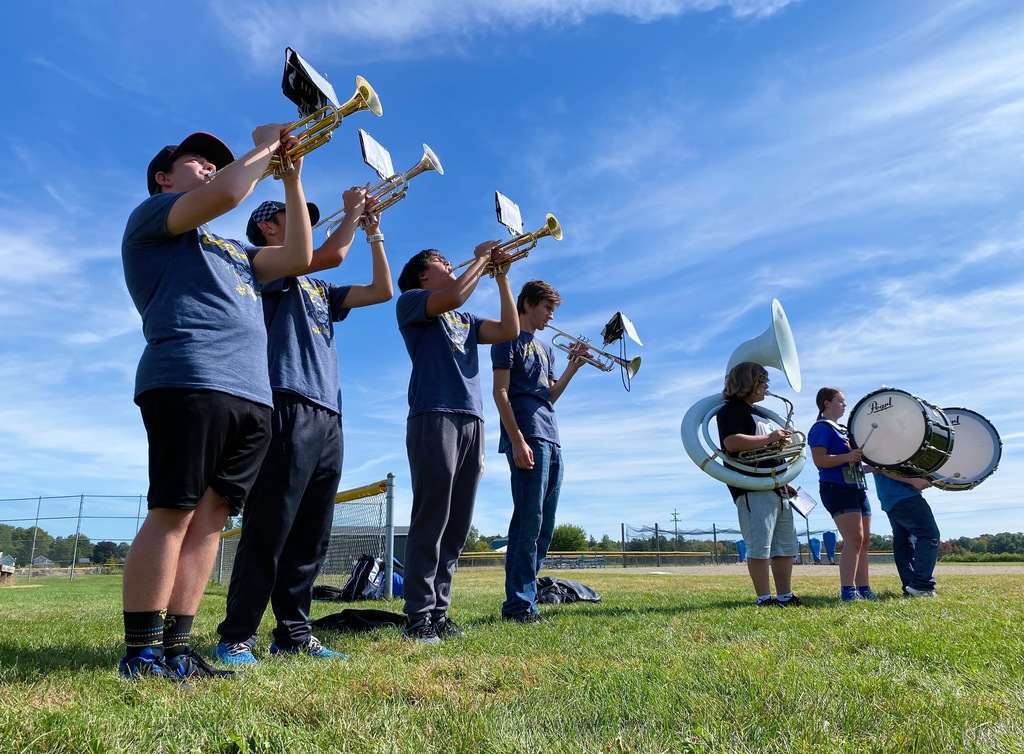 If you have cruised by the school you may have noticed sections of the concrete and asphalt are being torn up and replaced! We are pleased that the drive to the back lot will be completely repaved and many sidewalks will be replaced. We appreciate your patience!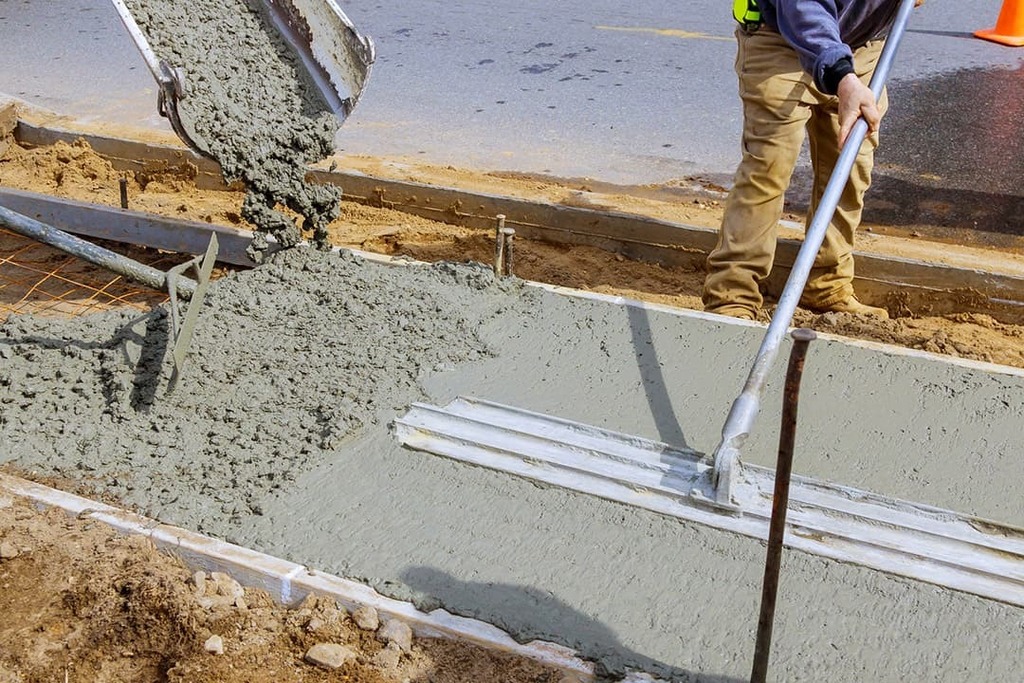 Good morning! Many families have been asking about the dress code for the 22-23 school year. In order to simplify things, the administrators worked together to align the MS and HS expectations. Go Blue!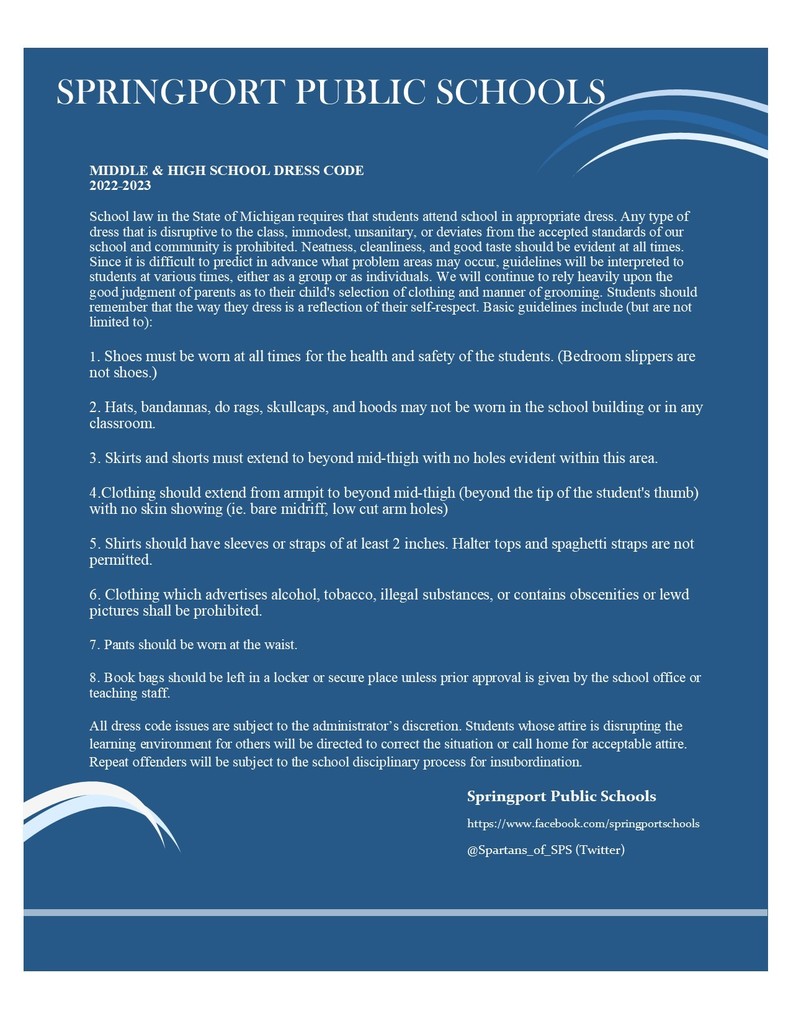 Good morning! Construction will start on the entry to the drive of the back lot today. We appreciate your patience as we work toward our improvements. Have a great day!

Springport Elementary School is hiring!! We are looking for teachers, a behavior interventionist, playground supervisor and lunchroom supervisor. If you are interested, contact Central Office for more details.

Good Morning, In addition to the meals we are serving on campus, parents can pick up free 7 day meal bags for their students. Distribution is from 5:00pm-6:00pm every Friday at Springport Elementary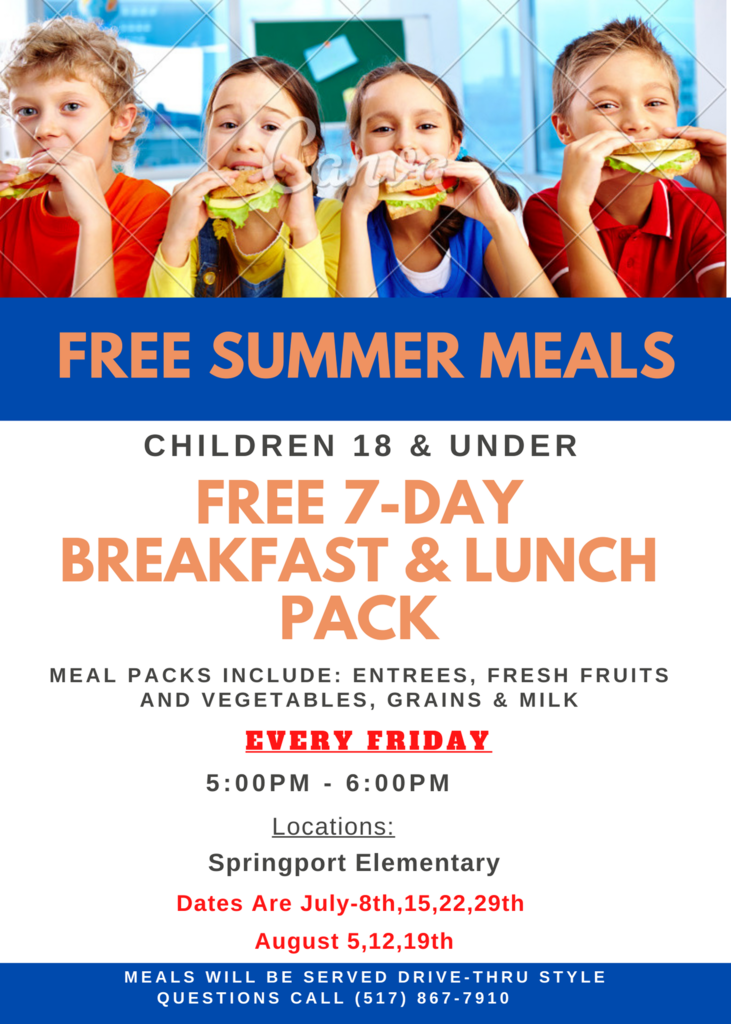 Central Office will be closed July 1-10. We will check our email on occasion and will try to return messages as we are able. Dr. Robinson can be reached at:
Christie.Robinson@springportschools.net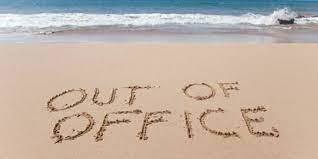 Meet Up and Eat Up!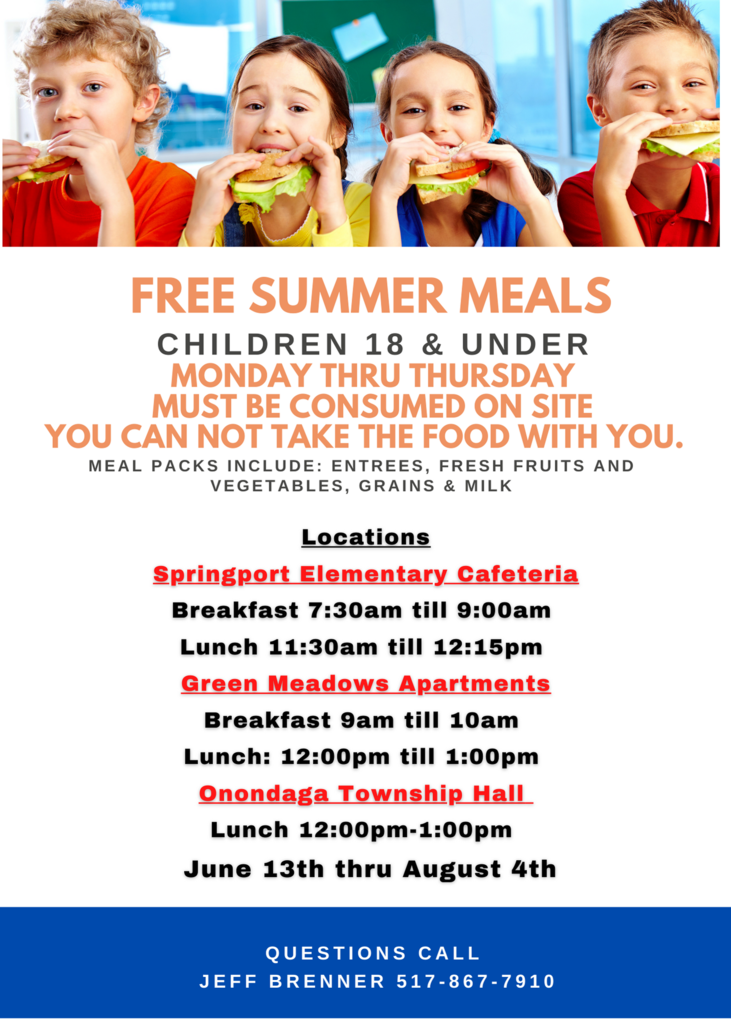 We will have paving and concrete projects throughout the summer! Please follow the restricted areas as they are posted on campus. ~Thank you!